I'm so excited for next month's workshop kit! I swear the second I first caught a glimpse of Avonlea in the big general session at Convention I was already planning this project. The colors, the patterns are just so in my wheelhouse. And this new 3-D frame - gorgeous!
The tree looks super complicated, but my workshop breaks it down into of 6 different kinds of 3-D flowers. I used both the Art Philosophy and Artiste cartridges to make these pretty 3-D layered flowers. Once each type of flower is made, the whole project will come together faster, simpler, and easier! I can't wait to hang this pretty piece up in my home!
Local friends, you can come see this in person at my Open House & Annual New to You Clearance sale on Saturday. We'll be making this fabulous project on October 20th (To Go kits will be mailed the week of the workshop). RSVP today to reserve your pre-cut Fabulous Frame workshop kit today!
I'm linking my project up to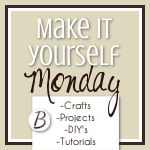 and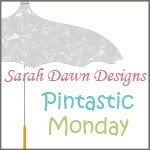 because they are super fabulous - go check out the Pinspiration and hope you are having a bloomin' good day!!